eCommerce websites built around the customer for higher conversion
We design, build & support Shopify and Adobe Commerce/Magento eCommerce solutions.
Find Out More
We're an Adobe Commerce, Magento and Shopify agency
Our team help eCommerce brands unleash their full potential through insightful user experiences, helping you to scale, grow and smash your sales targets.
Successful eCommerce websites don't just happen, it's more than just having a pretty website. We support online brands by optimising the customer experience helping them to unlock true performance.
Trusted by leading online retailers
We pride ourselves on producing digital solutions that engage users and customers whilst delivering amazing results, whether it's for a local start-up business or a huge international brand.
Digital transformation for eCommerce websites
We work with our clients to create amazing eCommerce websites with Magento, Shopify and Aero. Our team are experts in creating eCommerce stores that convert visitors into customers that are loyal and buy time and again by using insightful design and powerful development.
Our services don't stop there, once you're up and online we can help keep things secure, develop new ideas, functionality and keep your conversions soaring, improving the average order value and generating stronger customer lifetime values.
Our eCommerce partners
To create highly successful eCommerce websites we work closely with the following platform and technology partners ensuring every project is built to perform and deliver real results.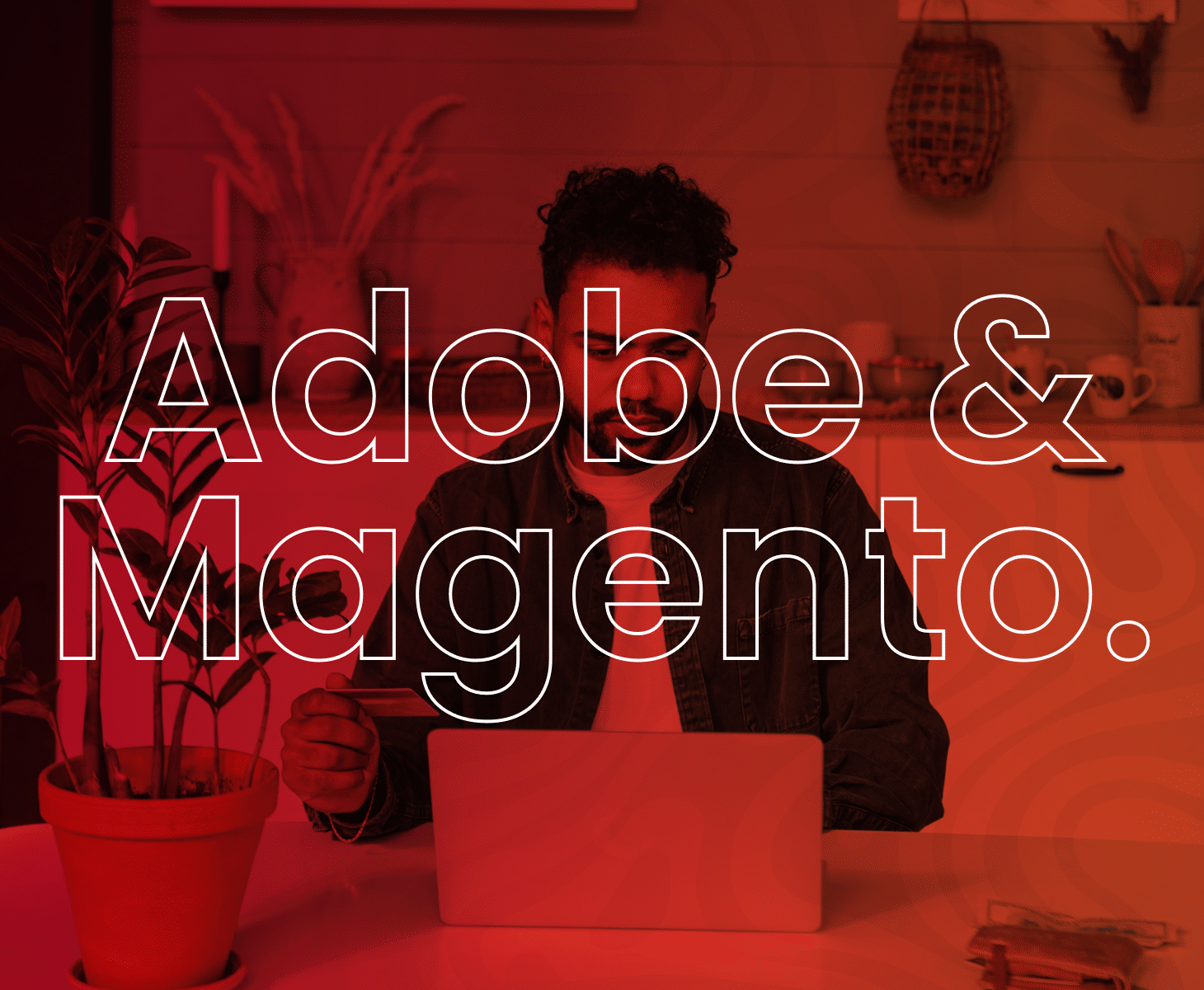 Magento migration
Magento 1 is now unsupported meaning there will be no more support from Adobe and no more security updates. Magento 2 will not only continue to receive ongoing patches and enhancements but it will improve your site's performance whilst helping to improve the customer experience especially when checking out.
Magento 2 has all the third-party modules Magento 1 had and more allowing you to take your online store to the next level.